Hood County at normal operating limits for all businesses
The Paycheck Protection Program Flexibility Act (PPPFA) updated PPP guidelines on June 5, 2020. This bill provides borrowers with greater flexibility in spending PPP funds without compromising forgiveness eligibility.
The bill, which passed with a bipartisan vote, makes the following amendments to the PPP to provide relief to borrowers:
Loan repayment terms - The bill extends the minimum loan term for unforgiven PPP loans from two years to five years;
Payroll costs vs. nonpayroll costs - For forgiveness eligibility, the bill reduces the portion of PPP funds that must be spent on payroll costs from 75 percent to 60 percent and raises the nonpayroll cost limitation from 25 percent to 40 percent;
Covered period extension - The bill extends the covered period during which borrowers must spend the PPP funds to be eligible for forgiveness from eight weeks to 24 weeks from the date of origination of the loan;
Payroll tax deferment - The bill permits borrowers to defer payroll taxes without being penalized while still remaining eligible for loan forgiveness; and
Extension of rehiring safe harbor - The bill extends the rehiring safe harbor by six months to provide borrowers with additional time to restore payroll levels or rehire employees without facing a reduction in the amount of forgiveness for which they are eligible. The original date was June 30, 2020, and the new date is Dec. 31, 2020.
If you need more information on the PPFA or other funding options, please contact our Tarleton State University Small Business Development Center (SBDC) Regional Director, Bill Leaverton - you can email him or call 254.968.0558.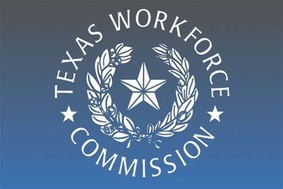 U
nemployment
Benefits Application Process For Contract Workers
Unemployment benefits in Texas have expanded under the federal CARES Act to cover independent contractors and self-employed individuals. Texas Workforce Commission has put together a worksheet for how musicians and music business professionals (self-employed/contract workers) should apply for unemployment benefits if they've had workloss due to COVID-19.

Because of the CARES Act, the Pandemic Unemployment Insurance program provides up to 39 weeks of benefits and is available starting with weeks of unemployment beginning on or after January 27, 2020 and ending on or before December 31, 2020